Planning your Wedding on a Budget
Posted on 15th February 2019 by Get Set Stamps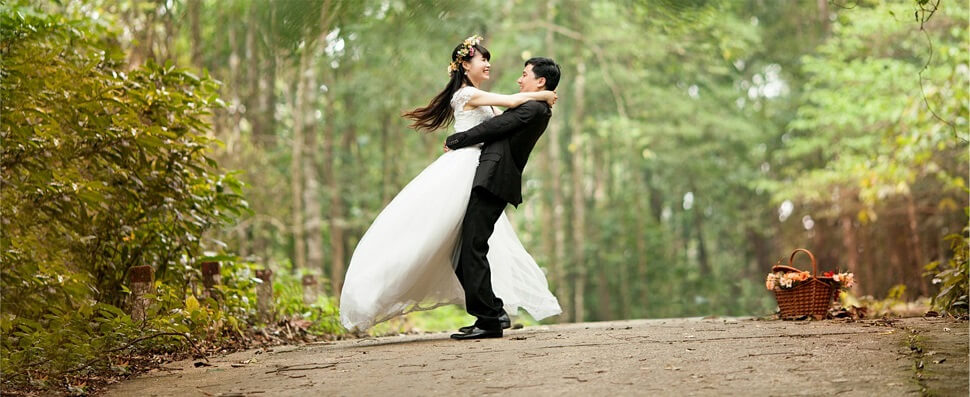 You have found the love of your life. They complement you in every way and the next phase in the relationship is getting married. The preparation of a wedding day can bring too much excitement to a point of overspending. Everyone wants their wedding to be exciting and memorable, but it is not a valid reason to overspend. Sticking to your budget is important, and doable providing you have a plan and are well organised. Below are some ideas on how to plan a wedding on a budget.
Take your time
Rushing things can lead to overspending. You and your partner should take time when planning your wedding. Take time to research all aspects while comparing rates and available resources. Booking early can be more cost effective than waiting for the last minute. Taking time to research is key, this will ensure you get the best prices without compromising on quality – it also gives you the opportunity to look out for special offers and deals.
The guest list
Trimming your guest list is one of the easiest ways to cut cost. Inviting everyone is not always a good idea. Limiting the number of guests you invite will help you save on food and drinks. Don't feel pressured into inviting distant family or people you rarely speak to – this is your day and it should be celebrated with the people that matter to you. If you plan to have a sit-down meal and an evening celebration, why not reserve your wedding and meal for close friends and family and open up the evening celebration to everyone else you couldn't invite.
The venue
Often, the venue can be one of the most expensive elements of a wedding. If you're open to straying away from tradition there are lots of options that can help you save money. You can use a public park with a beautiful view, your home or that of a friend. If you go outdoors, have a backup plan in case of bad weather. You can also opt for a venue that does not require you to use their vendors. This will give you a chance to do the catering yourself or outsource at a fair price.
Another alternative for the venue is renting a house or holiday home for the wedding and lodging. The house can triple as the venue for the wedding, a lodge for guests and a place to stay for a honeymoon after the wedding. This allows you to have a low-key intimate ceremony.
The date
Picking a date that isn't so popular can sometimes mean that you'll grab a real bargain. When the demand for a date is high, the costs are high. Opting for a less popular month like January or February could really save you some money. Saturdays are popular days for weddings, deciding on another day of the week can also help keep the costs down.
Ask for help
Ask for help from family and friends. Your family or friends can possess a skill that you might need. Some could be top DJs while others are great photographers. Lots of family and friends would be more than willing to lend a hand – inviting them to be an important part of your special day would possibly make their day!
Stationery and invitations
For those who like to get creative and aren't afraid of a bit of crafting, making your own stationery and invitations is the perfect way of getting exactly what you want, at a fraction of the cost. Custom rubber stamps can be made in a wide range of sizes, and adding your own text and images is at no extra cost. Rubber stamps can be used to add a decorative touch to anything from "Save the Date" cards, to invitations and even word-art decorations.
COLOP embossing presses can help add a touch of elegance to your stationery – a decorative seal on envelopes, adding your initials and date to napkins, embossing the leaves of table flowers.
When creating your own stationery, your imagination is your only limitation.
Flowers and decor
Some venues have amazing looking spaces. You can choose a venue that does not need much decorations. Such a venue will see you go minimal with the flowers without compromising the beauty of the place. You can make bouquets for yourself before the ceremony.
You can also use artificial flowers. You can learn to make them or order. Their price is a fraction of that of real flowers and after the wedding, they can be re-used to decorate your home.
You can also use an alternative to bridesmaids' bouquets. Bridesmaids can carry coloured lanterns. You can be creative and decorate the lanterns yourself to bring out your unique personalities.
Do not serve a sit-down dinner
Sit-down meals are expensive, not to mention hard to plan if you have guests with food allergies or special requirements. Having an alternative not only makes life easier, but can also save the pennies. You can have buffets, serve appetizers, or even copy Prince Harry and Meghan Markle by offering bowl food. Being creative with your food will help you stay on budget.
Simplify your drink options
Proving an open bar can be pricy. You can save money by offering beer and wine while skipping champagne. Scaling options helps scale costs. Your love will be no less legit if you do not pop champagne. Having a drink for a toast moment is enough, whatever cocktail people might be holding.
Cakes
You can order a small cake. Some couples even opt to have no cake at all. They use fake cakes. However, you can have small cakes and keep the embellishments minimal. More decorations mean the more expensive the cake.
Going back to asking people for help – if there are any avid bakers in your circle, they might be able to whip you something up. You could even take a cake decorating class, that way you can get away with buying a plain iced cake and adding your own decorations.
Take advantage of offers
When shopping for your wedding, buy things that are on sale. This will help you save a fortune. Not everything has to be new, second hand items such as decorations is a great way to save money – many items will be sold by newly-weds which means the items may have only been used for a day and will be as good as new.
Your wedding day is one of the most special days of your life. This does not mean you should spend your life's savings for a single day. While there is no definite way to plan a wedding on a budget, hopefully the ideas above will give you some inspiration and help you plan your dream wedding without blowing your budget.
---
Tell us what you think
React or leave your comments below!