Satisfy your inner Secret Agent
Posted on 11th September 2020 by Get Set Stamps
Gadget Envy
How many times have you watched the Bond films and found yourself a little envious of 007's super-cool spy gadgets? From the Rolex Submariner in Live and Let Die, to the electro-magnetic ring in Diamonds are Forever, there's no denying that Bond's tech is second to none!

Whilst we can't offer you something to help you catch bad guys and save the country (we're just a humble rubber stamp manufacturer after all), we do have a funky little gadget that can help you in the office, at home or on the go...
---
Introducing the COLOP Alu-Magnet Pen
"A pen?!" we hear you cry. Don't be fooled, this is no ordinary pen - even 007 is dying to get his hands on one of these....OK, we haven't managed to track him down yet, but when we do, we're pretty sure he will be!

Encased in a stylish, high quality aluminium barrel, this ballpoint pen isn't just comfortable to hold, but it's a smooth writing instrument too. It features a magnetic lid to ensure a secure fit, and also has a rubber end so that it can be used as a stylus for your smart phone or tablet.
But that's not all...
Like all super gadgets, this has a special hidden feature...
Concealed in the end of the pen is a secret compartment which houses a custom rubber stamp! Cool right?!

This mini personalised stamp can hold up to 3 lines of text of your choice, perfect for a signature or contact details. If you're fed up of wasting signing forms, or perhaps you want to save money on business cards - this pen stamp is for you!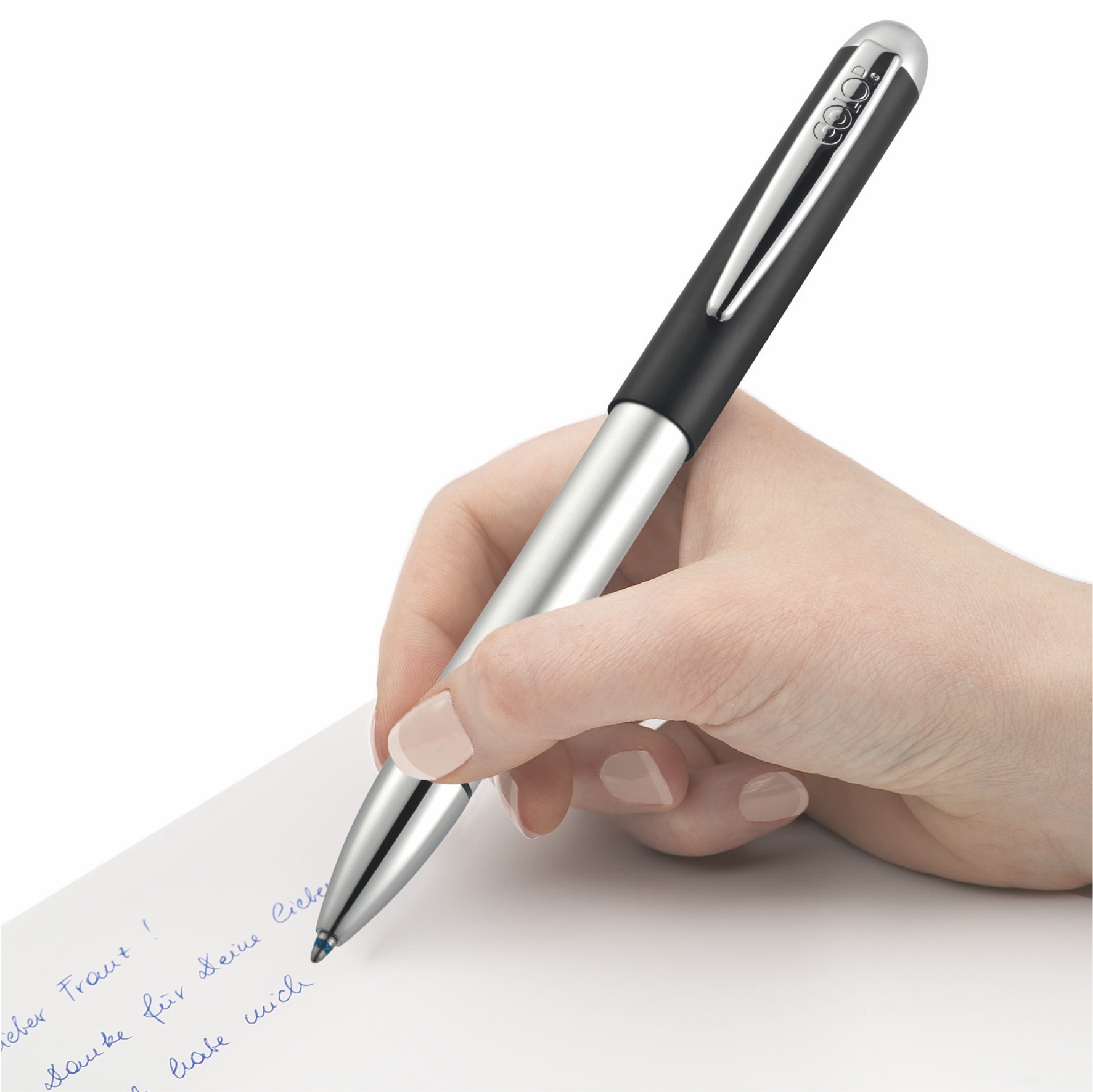 Watch it in action...
Be like Bond!
Whether you want to satisfy your inner secret agent, need an unusual gift for a friend or loved one, or just want to make mundane form filling a little bit easier, the COLOP Alu-Magnet Pen is available to buy online in a choice of colours to match your style.
Buy yours today.