Express yourself!
Everyone loves Emojis, and here at Get Set Stamps we are no different. In fact, we love them so much, that we've created a range of stamps dedicated to our favourite smiley faces!
Why limit the use of emojis to the virtual world? Bring your letters, cards and notes to life and let your friends and colleagues know how you feel.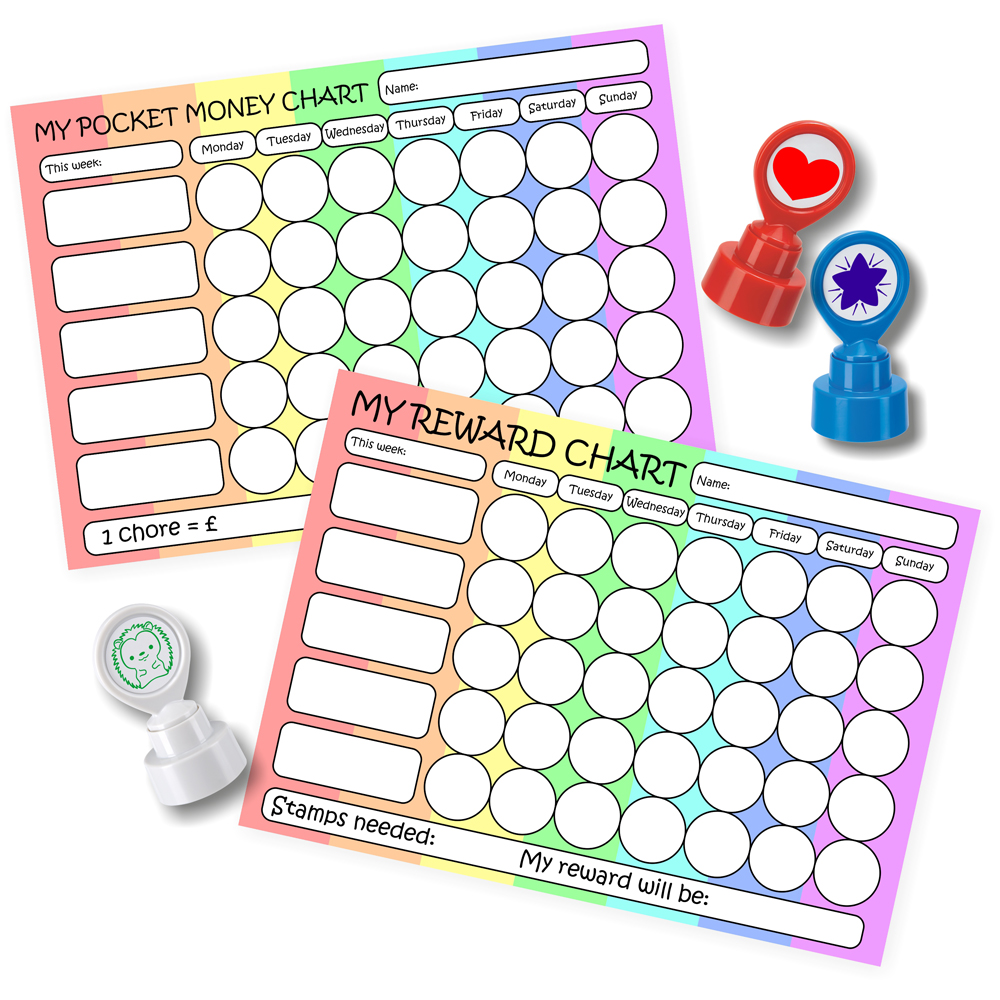 Whether you're trying to encourage good behaviour at home, or teaching children the value of money by motivating them to earn their own pocket money, reward charts are a great way to track progress and maintain focus.
Our FREE TO DOWNLOAD reward charts are designed to be used in line with our motivational stamps and work great with our COLOP school stampers, emoji stamps, and animal stampers.
Simply download the chart, print it out onto A4 paper, then add your child's details, list of chores or targets, and decide on the reward.
Click the links below to download your charts today!