School Stamps
Do you want to engage with your students and motivate them to work to the best of their ability?
Now you can make learning fun, have your pupils look forward to receiving your feedback and even receive homework on time!
At Get Set Stamps we provide struggling teachers who want to create a fun learning environment, with bright colourful stamps to boost confidence and self-esteem, and encourage creativity
Stock School Stampers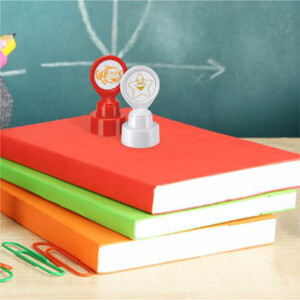 A top quality, economic and fun way for teachers and teaching assistants to motivate students
Custom School Stampers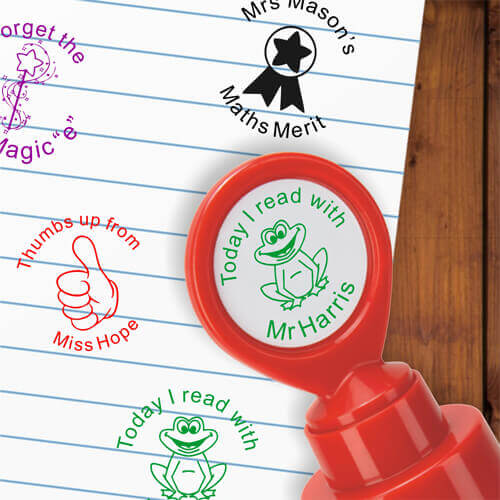 Add your own message to our fun designs to reward and encourage children
Custom School Subject Stamps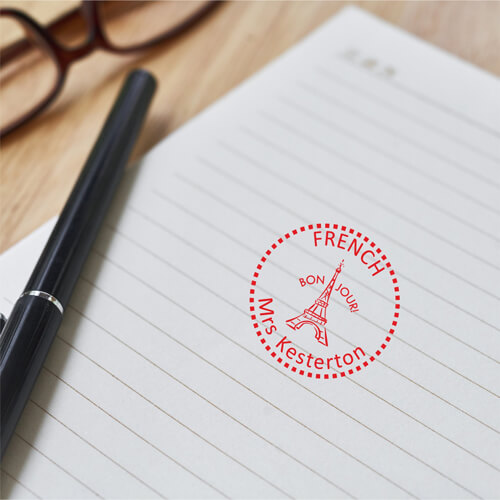 Customised school subject stamps - leave your own personalised words of encouragement for your students
Charity Animal Stamps Fluffy little critters in the form of custom rubber stamps - what's not to love!
For each stamp sold, money will be dontated to Hull's RSPCA centre.
Emoji Stamps Why limit the use of emojis to the virtual world? Bring your letters, cards and notes to life and let your friends and colleagues know how you feel.
COLOP Motivational Stamps
With colourful fun designs, the COLOP School Stampers are the perfect tool for motivating your students. Used as part of a reward scheme or simply to mark homework and class work, these stamps are aimed to provide encouragement and help children focus on their strengths, creating confident individuals.