COLOP Emoji Stamp - Happy
Smile and the whole world smiles with you!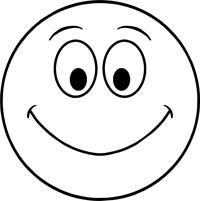 Everyone loves the good old smiling face. Whether you're marking student's work, adding a reward to your child's wall chart or behaviour chart, or simply sending notes to your friends - the happy face is the universal face of approval!
Approximately 15,000 impressions.
Impression size: 22mm dia.
Available ink colours: Black, blue, green, red, violet, orange and gold
Each stamp is supplied complete with it's own transparent case for storage whilst not in use.
Once the ink is used up, the stamps are easily re-inked with refresher ink and are good to go again!