Custom Text & Logo Stamps
Do you need to customise or add extra details to your business documents or craft projects?
The possibilities are endless with a custom rubber stamp, which allows you to create personalised, professional impressions. Whether it is creating your own text, phrases, graphics, and even logos and clipart, a custom stamp is the way to go. We have them all, from small circular stamps to extra large stamps to suit your needs.
Rectangular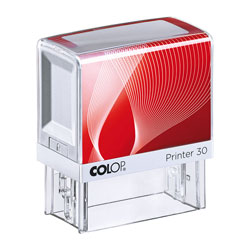 Rectangular stamps for common texts and other designs.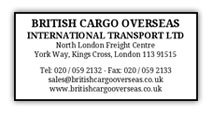 Round and oval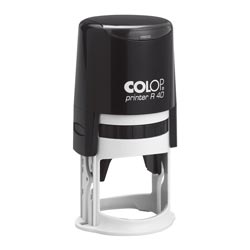 The round models are the main choice for control purposes, eg. for businesses, service providers and educational institutions.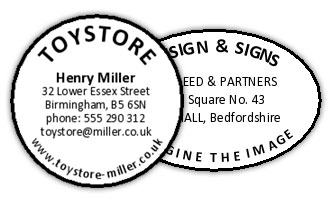 Small and mobile sizes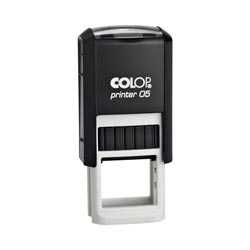 Small, compact and convenient to take with you.

Personalised stamps are the best way to boost productivity and brand awareness.
Personalised stamps can be used on business documents, adding a personal message to wedding invitations, cards, craft projects, wrapping paper, and much more.
Before ordering, make sure you know what text you want to be included on your stamp, you can also include your business logo, your own graphic or choose from one of the clipart stored in our library.  Once you have your design in mind, ensure you select a stamp that suits your needs. There are various ranges to choose from according to your application and environment you wish to use your stamp. For instance, if the stamp is for everyday use in the office or at your business place, a lightweight self-inking stamp is the best to use. Heavy duty metal stamps are best for intensive and repetitive use and are robust enough to last in a warehouse or factory setting. Compact mobile stamps are perfect for sales people who do a lot of travelling, and traditional rubber stamps and wooden stamps are best suited for craft and home use.
All of our personalised stamps come in a range of shapes and sizes, the number of lines for each stamp is specified making it easy for you to see which rubber stamp will fit your design.  There is also a choice of ink colour to choose from, so you can ensure your design stands out.