Antibacterial Products
Have you ever been ill at work, suffering from a cold or flu?
Now you can reduce the spread of germs and take the first steps towards a healthier workplace!
At Get Set Stamps we provide frustrated business owners and staff who want to limit the amount of sick days within their business, with antibacterial Microban stamps, so that they can protect themselves and others, and increase productivity.
Read our blog post to see how Microban stamps can also help the medical sector!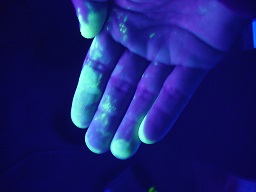 COLOP Microban® Self-Inking Rubber Stamps
COLOP antibacterial stamps are infused with Microban technology which inhibits the growth of harmful bacteria. Built in during the manufacturing process, it will not wash off or wear away, keeping you protected for the lifetime of the stamp.